Lakshadweep Tour Packages
Find an immediate sense of peace and privacy while experiencing the stunning surroundings of Lakshadweep Island! Lakshadweep is the perfect island hideaway for you.
Located in the Arabian Sea, around 450 km off the coast of Kerala, Lakshadweep Island is known as a tropical paradise for tourists. Spread over 36 islands bordered by 4,200 sq km of white sandy coastlines, stunning lagoons, and abundant scenic charm, Lakshadweep is one of the most spectacular tropical islands. The exquisiteness of these islands lies in the gorgeous marine life, untouched beaches, and beautiful flora and fauna. The island is blessed with pristine shorelines, exotic beaches, and a tranquil environment, making it look like a fairyland for visitors.
Though all the islands of Lakshadweep are bestowed with the attraction of crystal clear and unpolluted water, sandy beaches, coral reefs, and calm settings, most of these vary in terms of facilities offered. While some islands are meant only for relaxation purposes, others are being promoted for water sports, diving, and adventure activities. No matter your idea of a perfect holiday is a relaxing and easy-going time or enjoying water sports activities, you can select Veena World's Lakshadweep packages. Check online for the cost of diverse Lakshadweep holiday packages and conveniently book the one that meets your criteria.
Packages Coming Soon!
Currently, there are no package(s) found matching your holiday request.
Please try exploring our other available options by checking out trending destinations. Our dedicated Travel Experts are on hand to offer you an expert guidance and support throughout the entirety of your trip.
Reach out to us 1800 22 7979 or drop an Email at travel@veenaworld.com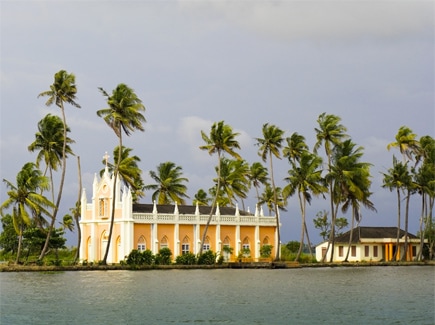 SUPER DEAL PRICE
(26 Sep 2023)

Last 3 Seats

Starts from

per person on twin sharing
Trending Indian Customized Tours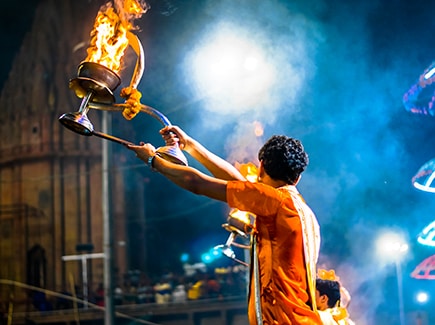 Starts from
per person on twin sharing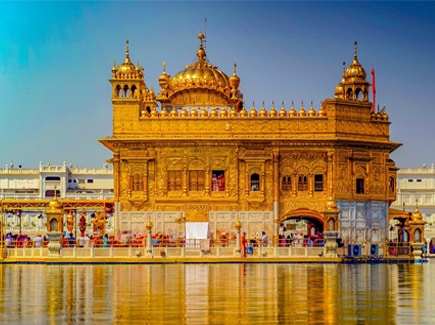 Starts from
per person on twin sharing
Get to know more about Lakshadweep before booking your tour packages
This beautiful destination is India's smallest union territory, having just a 32 km area. The island was also famous as the Laccadive Islands. All these islands in Lakshadweep are formed like a boat with their backs being on the coral reef in the east section as well as lagoons washing the shoreline on the west side. Here in Lakshadweep, you will get to enjoy a clear blue sea, clusters of coconut trees all around, stunning beaches, a cosy environment, and a laid back comfortable life. If you are looking for a perfect getaway to travel with your family or friends, then Lakshadweep tour packages at affordable prices from Veena World await to surprise you.
Lakshadweep is one of the most beautiful travel destinations, attracting tourists with its many resorts, amazing marine life, cherished mosques, and relaxed village life. The islands here are connected to the mainland by helicopter, ship, Indian Airlines, and mechanized sailing wooden vessels. With the elaborated infrastructure in place, the islands meet the demands and needs of travellers. At Veena World, we offer quintessential Lakshadweep tour packages online at cost-effective prices for you to visit and explore the beauty that this island has to offer. We empower you to weave memories with us and celebrate life with our all-inclusive Lakshadweep trip package within your budget!
Experience Lakshadweep
Lakshadweep is the smallest Union Territory of India, an archipelago having 3 reefs, 12 atolls, 5 submerged banks. It has corals in surroundings and clean unspoiled beaches and a place for water sports activities like snorkelling and scuba diving. One of the most amazing things that you will experience during your Lakshadweep tour is the culture the island offers. The people here speak Malayalam and are similar to the individuals of the Kerala coast. Around 93% of the native inhabitant is Muslims who were converted by the Arab traders. In Lakshadweep Island, you can enjoy scrumptious local dishes as well as cuisine from all over the world. A wide range of fresh seafood that you will get here is mixed with a little quantity of coconut. The food ranges from healthy vegetarian dishes to spicy non-vegetarian food with certain Kerala effects on all. You can experience the culture and scrumptious food of islands by choosing a Lakshadweep tour package from Veena World. We have several itineraries to ensure that there is something for all kinds of visitors. Also, we give you the option to customise your itinerary as per your preferences.
Places to visit in Lakshadweep
The itinerary of Lakshadweep tour packages can provide you with varied experiences. There cannot be a veritable list for all things to do and see for tourists on a Lakshadweep tour. The inclusions would depend upon your taste, preference, and requirement. However, to ease planning a Lakshadweep tour packages, here are a few places that shouldn't be missed.
One of the most popular islands, Andrott Island is known as the perfect destination for history enthusiasts. This beautiful island is home to the famous Saint Ubaidullah Tomb and the ancient Buddhist ruins, the best places to visit in Lakshadweep. At present, Andrott Island is part of many Lakshadweep holiday packages.
Also famous as Miliku, Minicoy Island is a major tourist attraction in Lakshadweep. The island is a must to visit place for all plans to Lakshadeep. It boasts of a majestic lighthouse and several clean white sand beaches. Situated on the southwest area of the archipelago, Minicoy Island is decked with numerous great attractions for visitors. Minicoy is known for a unique culture which is quite different from other islands – food, dress, language, all be different. It has a cluster of 10 villages, named Athiris. A walk through the lanes of these villages will provide you with a glimpse of the culture here. Also, Minicoy is famous for its dance custom, named the lava dance which is performed on many events and festive occasions.
A part of numerous Lakshadweep cruise packages, Amini Beach is an attractive destination for those looking for a quiet and comfortable place for vacation. Situated in oval-shaped Amini Island, Amini Beach is bestowed with the bounties of nature and serenity. Decked with coral sandstone, the Amini Beach is perfect for relaxing and spending a day sipping cocktails and admiring the blue clean sea. Here, you can also enjoy activities such as reef walking, kayaking, snorkelling, scuba diving, and more.
One of the most favourite tourist hotspots in Lakshadweep is called Kadmat Island. It is a coral island and a perfect place to chill out and get rejuvenated. Kadmat Island is less populated, and thus it makes for an exceptionally calm and serene getaway. It is abundant in marine life and a great place to try some of the local dishes. Here, adventure sports include Snorkelling, Scuba Diving, and other water sports. You must include this beautiful island in your itinerary for the Lakshadweep tour.
One of the most developed islands, Kavaratti is the administrative capital and has the highest percentage of non-islanders as residents. Here, the major attraction includes an aquarium with many colourful species of fish. Kavaratti Island has around Fifty-two mosques that are spread over the island. A part of many Lakshadweep trip packages, Kavaratti Island is a perfect place to enjoy water sports like canoeing, kayaking, and snorkelling. When visiting Lakshadweep, you should not miss this amazing tourist spot.
Best Time to Visit Lakshadweep Island
The Lakshadweep Island welcomes travellers all year through pleasing weather. So, you can book Lakshadweep tour packages at any time of the year. However, October to May is the best time to visit Lakshadweep.