Hyderabad Honeymoon Packages
Have a romantic and fulfilling honeymoon in the 'Pearl City' of India.
Popularly known as the Pearl City, Hyderabad is among the prosperously expanding cities of India. It offers a galore of attractions, including monuments, gardens, parks, and lakes, making for a perfect tourist destination. For couples and honeymooners travelling to Hyderabad, the enthralling charm and natural beauty of its serene outskirts leaves them bewitched and drenched in love.
From having a charming date night at one of the historical sites turned into luxurious hotels to getting lost in the tranquility and peaceful ambience of the outskirts, there is so much to experience and explore in and around the city with someone special by your side. Booking a honeymoon package to Hyderabad with Veena World brings you more than just a travelling experience. While it is difficult to fit in all the beauty and charm of this city in a single package, we have the best of our offerings to transform your trip into a memorable vacation. You can choose from the best Hyderabad honeymoon tour packages online that come with a pre-planned itinerary so that you can conveniently enjoy your vacation.
Packages Coming Soon!
Currently, there are no package(s) found matching your holiday request.
Please try exploring our other available options by checking out trending destinations. Our dedicated Travel Experts are on hand to offer you an expert guidance and support throughout the entirety of your trip.
Reach out to us 1800 22 7979 or drop an Email at travel@veenaworld.com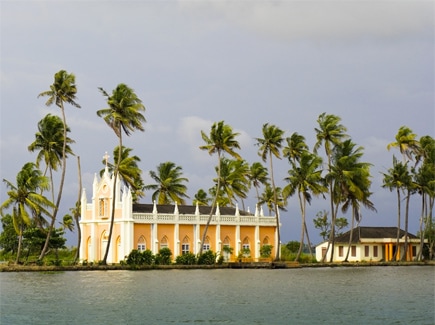 SUPER DEAL PRICE
Starts from
per person on twin sharing
Trending Indian Customized Tours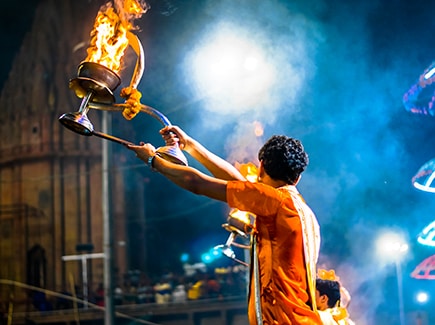 Starts from
per person on twin sharing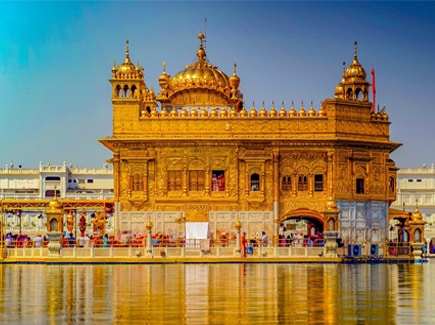 Starts from
per person on twin sharing
Get to know more about Hyderabad before booking your honeymoon packages
Hyderabad is the largest and most populous city located on the banks of the Musi River in the heart of Telangana. It was earlier the capital city of Andhra Pradesh, but with the formation of Telangana, it was redesignated as the capital for both the South-Indian states. Apart from being a popular travel destination, the city is a hub of trade and commerce and an international center for information technology.
The history of Hyderabad dates back to the year 1591 when it was founded by the fifth Qutb Shahi ruler Muhammad Quli Qutb Shah. He was the Sultan of Golconda and established Hyderabad to extend his capital beyond his fortified kingdom. The city was originally named Bhagnagar after Qutb Shah's beloved's name Bhagyamati. It was renamed Hyderabad after he married Bhagmati, and she accepted Islam with her name changed to Hyder Mahal.
In 1687, the city was taken over by the Mughals, and in 1724 the Mughal Governor Nizam Asaf Jah I declared his sovereignty and founded the Asaf Jahi Dynasty with Hyderabad serving as its imperial capital until India gained independence. In 1948, Hyderabad became a part of the Indian Union and continued as the capital of Hyderabad state.
After the introduction of the States Reorganisation Act 1956, Hyderabad was redesignated as the capital state of the newly formed Andhra Pradesh. However in 2014, when the state of Andhra Pradesh was split to form Telangana, Hyderabad became the shared capital for both the states with a transitional arrangement schedule.
People travelling to Hyderabad can still get to witness the relics of the city's rich history and culture in the form of ancient monuments, including Charminar, Buddha Statue, Qutb Shahi Tomb, and Falaknuma Palace, among others. Besides, the abundance of scenic beauty and a salubrious climate make Hyderabad a popular destination for booking honeymoon tour packages.
Experiencing Hyderabad on your Honeymoon
For couples who book the Hyderabad honeymoon tour package, the city and its outskirts offer a unique mix of cosy spots and magnificent restaurants. Additionally, its multi-hued streets, natural and man-made wonders, and lip-smacking cuisine make for an amazing destination for couples in the mood to romance and enjoy.
Honeymoon is a special time for couples to know each other, and Hyderabad honeymoon packages by Veena World ensure that they have the most memorable vacation. The landscapes of Ananthagiri Hills for a perfect backdrop picture, the remarkable wildlife species of Nehru Zoological Park, the ancient Charminar and Golconda Fort that leaves you spellbound with its architecture, the famous Ramoji Film City, the largest man-made Hussain Sagar Lake; our packages ensure to let you experience a bit of everything.
After a tiring city tour, take out some time to try the famous Hyderabadi biryani and finger-licking street food. From the spicy taste of Telugu recipes to the authentic Mughlai dishes straight from the grand dastarkhana, there are plenty of drool-worthy options to satisfy your tastebuds.
Things To Do in Hyderabad On Your Honeymoon
Here is a list of things to include in Hyderabad tour packages for couples and honeymooners.
Hyderabad and its nearby areas offer several incredibly romantic spots that will make sure you have unlimited memories to take back home. Planning a small getaway to the landscapes of Ananthagiri Hills, spending a beautiful evening watching the light show, or boating at the Hussain Sagar Lake, driving down the pristine Necklace road, enjoying the panoramic views of the Durgam Cheruvu, there is no dearth of possibilities for couples to drench in love when in Hyderabad. Besides, those interested in animals can pay a visit to the Nehru Zoological Park, one of India's largest zoos and top sightseeing places in the city.
Besides spending those romantic moments, couples booking their Hyderabad honeymoon packages can also explore and learn about the rich history and culture of Hyderabad. Charminar, the epic signature of the city, the medieval Golconda fort, enchanting Birla Mandir, the historic Chowmahalla Palace, Qutb Shahi Tomb, Birla Science Museum, Salar Jung Museum, among others; the city is laced with history and culture from the Mughal, Nizam, and British rule. Those having a love for South-Indian movies can also visit the famous Ramoji Film City.
Hyderabadi cuisine is an amalgamation of Mughal, Turkish, and Arabic cuisines along with the influence of local Telugu and Marathwada cuisines. It is a native cooking style that came from the Brahmani Sultanate and the Qutb Shahi Dynasty. Besides receiving worldwide recognition for its Biryani, Hyderabad also has several other lip-smacking dishes that one must try. The five-course meal named Dastarkhana begins from Lukhmi, a crunchy savory made from mincemeat. Next on your plate is the Hyderabadi Haleem, different variants of biryani & gosht, along with naan, rumali roti, and finally the dessert.
These inclusions in Hyderabad trip packages for couples can be modified as per their taste and preferences.
Best Time to Visit Hyderabad

Being a South-Indian city, Hyderabad is known to have a hot and dry climate. Hence, the cooler months i.e. October to February/March is considered as the best time for couples to book their Hyderabad honeymoon packages. Don't forget to check the inclusive cost and overall prices of our Hyderabad honeymoon tour packages to find the best deals with us.