Delhi Honeymoon Packages
Matters of heart matter the most, and it is well taken care of with a Delhi Honeymoon package!
Delhi, the capital of India, has a strong historical background and bore witness to some of the most powerful emperors in Indian history. The history of the city is as old as the epic Mahabharata. The town was known as Indraprastha where Pandavas used to live. In due course of time, eight more cities came alive adjacent to Indraprastha: Lal Kot, Siri, Dinpanah, Quila Rai Pithora, Firozabad, Jahanpanah, Tughlakabad and Shahjahanabad.
In all these years, there's a constant theme about Delhi - it is a beautiful city with a rich heritage and an extremely colourful visage, something you can experience on a Delhi couple package that will take you through an experience to show, just how beautiful this city is. The attractions to visit here are wide-ranging, be it temples, museums, gardens or malls. And for those who love to explore beyond every day, there are beautiful nature trails and city tours that will take you to the epicentre of Delhi, the glory all around, and back. How you want your Delhi honeymoon tour to be is up to you – it can be relaxing if you want, exploratory if you are eager, and adventurous if that is what you seek!
Delhi Honeymoon Packages Travel Packages
| Delhi Packages | Day/Night | Price |
| --- | --- | --- |
| Honeymoon Special Shimla Manali - Pune | 7 Days | ₹40,000 |
| Honeymoon Special Shimla Manali | 7 Days | ₹43,000 |
2 Delhi Honeymoon Packages Holiday Packages
Showing 1-2 packages from 2 packages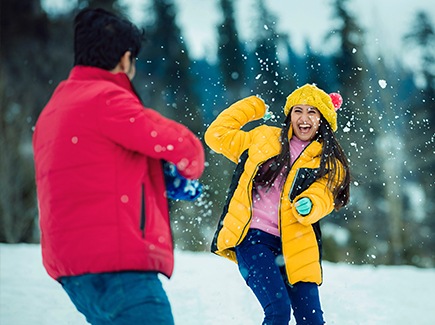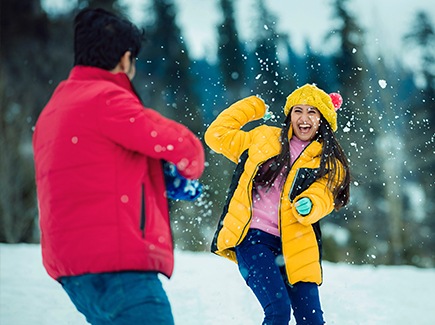 Honeymoon Special Shimla Manali - Pune
SUPER DEAL PRICE
Starts from
per person on twin sharing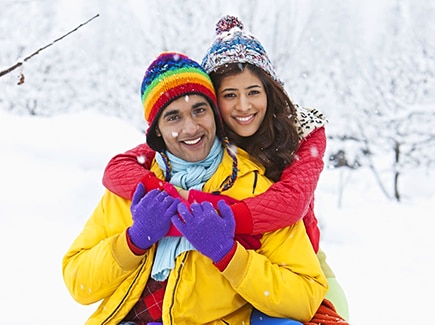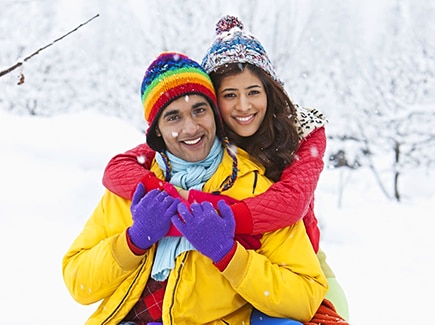 Honeymoon Special Shimla Manali
SUPER DEAL PRICE
Starts from
per person on twin sharing
Get to know more about Delhi before booking your honeymoon packages
Among the oldest cities in the world, Delhi's rich and diverse history dates back to the 6th century BCE. Throughout its history, it has been the capital of many kingdoms and empires, including the Pandavas, the Tomars, the Slave dynasty as well as the Mughals. The city has been captured, ransacked and rebuilt several times, particularly during the medieval period, and modern Delhi is a cluster of a number of cities spread across the metropolitan region.
Experience Delhi
Delhi, the Rajdhani i.e. the capital of India is the gateway to the Indian culture and Mughal architecture. Once ruled by the Mughals, most of the tourist places in Delhi are the monuments constructed by the Mughals or the rulers who came in power later on.
The British reign too has left a strong impression on the layout and architecture of Delhi. It has a perfect blend of ancient culture and modernization that must be experienced. Delhi honeymoon packages organised by Veena World have everything you can ask for. The romantic vibe and the beautiful calm within the hustle-bustle will perfectly compliment your celebratory mood. You can visit many beautiful tourist attractions and enjoy quality time with your better half with New Delhi honeymoon packages available on Veena World.
It is said that Delhi has some of the most romantic getaways. Starting with Old Delhi which is the Delhi of the Mughals, you get to explore many forts, monuments, temples along with markets that are sure to keep you enticed and occupied! Sightseeing tours of Old Delhi can leave you with memorable experiences as there are lots of places to be visited. In fact, if there's one place where you can get the best of everything, it's Delhi.
Things to Do in Delhi
Garden of Five Senses is one of the most romantic places in Delhi where you can share a romantic walk with your love amidst lush green spaces that are full of colourful flowers. The perfect landscape combines the beauty of nature with aesthetic art (it is one of Delhi's biggest public art collections!). You'll get to see sandstone elephants, trees made of metal flowers, and much more when here. Take this opportunity to spend quality time with your better half in this scenic place.
Parthasarathy Rocks, a part of JNU in Delhi, serves as a complementary vision for all the passionate lovers out there. Experience the most exquisite views of sunrise and sunset with your partner in this extraordinary romantic place in Delhi which is enclosed by a number of rocky hills. Spend some lovely hours with your partner here during your Delhi vacation.
Boost your love in Old Fort where red sandstone structures, green lawns, and lakes are there to spend the best time with your loved one. We'll go as far as saying that this is one of the best places to visit in Delhi for couples if you wish to experience the historical magnificence of Delhi in all its grandeur. Boating is another added attraction for visitors. You can also plan to enjoy the lights and sound show that begins at night.
It is a well-known place in South Delhi for young couples where there are all kinds of pubs, restaurants, art, shopping, photography and much more. Hauz Khas Village (HKV) is a posh area where the backdrop of the mosque, a reservoir (which an archaic example of the architectural splendour of the Delhi Sultanate), and plush with the flora and fauna is complemented by the best party places and nightlife in town. Take your partner for a romantic candle-light dinner at HKV.
Lodhi Garden is where nature meets history. It is a sprawling green park located in the heart of Delhi which is one of the best romantic places in Delhi for couples that is marked by flower beds and scintillating scenery all around. It is also a favourite spot for local joggers, morning walkers, and yoga enthusiasts. The garden has some famous food points nearby where you can try and satisfy your hunger.
The national capital is a heartful delight for those who love to shop. Let your couple tour package to Delhi afford you opportunities to explore thrifty junctions like Chandni Chowk, Palika Bazar, Tibetan Market, and Sarojini Nagar; and let you splurge in style at places like M-Block Market Greater Kailash, Khan Market, and South-Extension. For the mall-hopping ones, the DLF chain of malls in locations like Noida, Vasant Kunj and Gurgaon have you well-covered.
Go On A Food-Hopping Trip:
You'll be surprised to see the number of street food hotspots in Delhi that have a cult following. Don't believe us? Check out the number of food vlogging channels on social media and you'll change your mind. Factor this into the cost of your honeymoon in Delhi; it will be time and money well-spent as your palate gets some majestic treats.
So, what are you waiting for? Head to these stunning places in Delhi with your life partner and spend some beautiful moments together. Exploring such places in Delhi with your soulmate is a unique experience. Check out our website for the most well-thought-out Delhi honeymoon packages. All you need to do is select the one that suits you the best and book online with ease.
Best Time to Visit Delhi
The best time to visit Delhi is from October to March when the weather is at its best. If you time it right, you'll get to experience the Incredible Delhi with your partner for a soul-satisfying first trip together.