Dehradun Tour Packages
Reward yourself with an immense amount of beauty and serenity while exploring Dehradun with Veena World tour packages.
Dehradun is the capital city of Uttarakhand nestled within the stunning valley that lies at the foothills of the Shivalik Range. Dehradun is famous for its calm and relaxing life where the weather is pleasant and the air is fresh. Tourism in Dehradun, especially weekend getaways, is quite popular among locals and people from neighbouring areas. That's because Dehradun has many tourist points and its proximity to Delhi-NCR makes it makes a perfect weekend gateway as well. For those who love to explore and take the path less travelled, it serves as a gateway to discovering the isolated wonders of Garhwali Hills.
Veena World's sightseeing packages to Dehradun take you to a land that is surrounded by national parks, temples, waterfalls, monasteries, and gardens – a place where you can rejuvenate in the lap of nature. Our cost-effectively priced Dehradun tour packages make sure that you experience the best of this place. At the same time, you can also opt for a Customized Holiday to Dehradun wherein all your travel preferences are well catered to.
Dehradun Travel Packages
| Dehradun Packages | Day/Night | Price |
| --- | --- | --- |
| Women's Special Nainital Mussoorie Haridwar Rishikesh Corbett Park | 9 Days | ₹58,000 |
| Women's Special Nainital Mussoorie Haridwar Rishikesh Corbett Park - Pune | 9 Days | ₹60,000 |
2 Dehradun Holiday Packages
Showing 1-2 packages from 2 packages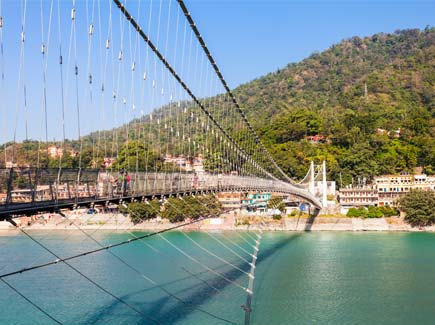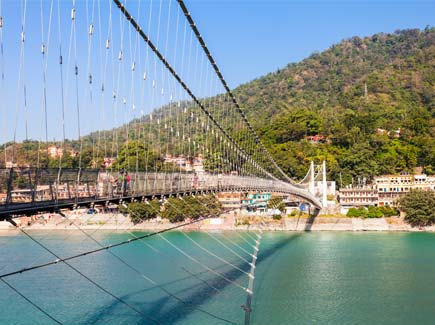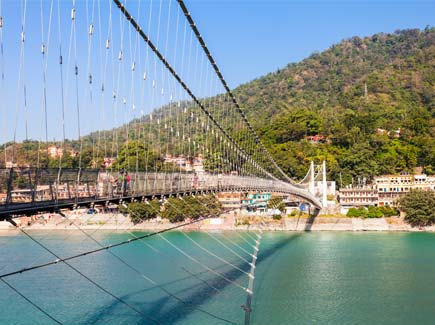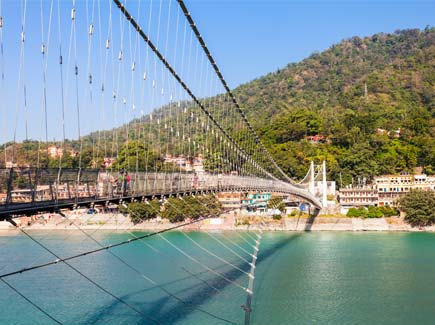 One of the oldest cities in India, Dehradun is the capital of Uttarakhand. Its geographical vicinity is pretty breathtaking as it is located in the foothills of the Himalayas, and is bordered by the Ganges and the Yamuna on the east and west, respectively. The city is located en route to famous tourist attractions of the state like Mussoorie and Haridwar. Legends say that Dehradun was a part of the 'Kedar Khand', the place where Lord Shiva used to stay. It is also believed to be the same place where Lord Rama and his brother did their penance to kill the mighty Ravana. The city also marks the site where Guru Dronacharaya spent a year fulfilling his spiritual devotion. The great deals we offer on Dehradun tour packages make it easy for tourists to delve into this spiritual side of Dehradun.
Dehradun is well-known for being the base of some of the premier educational institutions in India, such as Doon School and Welham School. Along with the Forest Research Institution, the coveted Indian Military Academy (IMA) is also situated in Dehradun. Furthermore, several local attractions like religious places, parks, shopping complexes and vacation spots await tourists in Dehradun while on a tour package.
Experience Dehradun
Dehradun is one of the most frequented destinations in India. It is located in the foothills of Doon Valley and is surrounded by the two most important rivers of India, the Ganga and the Yamuna. With several sparkling waterfalls, towering mountains and amazing natural beauty, Dehradun is a go-to destination for travellers. Providing plenty of reasons to book your Dehradun holiday package, the hill station is situated at an altitude of 1400 feet above sea level.
Things to do in Dehradun
Dehradun is all about relaxation and adventurous vacations. This city is a must-visit among adventure lovers. Here are some activities you should definitely include in your Dehradun tour package: -
Trekking
Young people and adventure lovers always seek this activity. Trekking here is a memorable experience as Dehradun is surrounded by waterfalls. When you book your Dehradun trip package, it becomes an automatic avenue for you to trek to the most enchanting places. Dehradun also serves as a base camp for trekking to Kempty Falls, Mussoorie and Chakrata as well.
Exploring Wildlife
Along with waterfalls, Dehradun is home to migratory birds and butterflies, and there are a lot of species of animals in Dehradun with a forest reserve. The Malsi Deer Park includes a large number of deers and animals like the leopard cat, Himalayan bear, and sloths. A Dehradun local sightseeing package is sure to cover this aspect of your trip.
You can explore your spiritual side of this place by visiting a lot of temples with our Dehradun tour packages. Tapkeshwar Temple in Dehradun is dedicated to Lord Shiva. You can also pay respect to the Sai Darbar Temple and Shiv Mandir located on the outskirts. There are two Gurudwaras that you must visit i.e. Gurudwara Nanaksar and Guru Ram Rai Gurudwara.
Along with all this, savour some of the best local dishes while you explore Dehradun. Here are the dishes that you must try during your Dehradun vacation: -
Tibetan meals are famous in Dehradun and momos are a go-to food for locals. Eating hot steamed momos in the chilled weather is even more fun. There are numerous famous places where you can have momos, including The Orchard Restaurant, Singh Soup Bar, Kalsang Friends Corner, Tandon's Fast Food and KC Soup Bar.
Dubuk is a regional dish of Dehradun prepared with local pulses like Gahat and Bhatt. It is an outstanding lentil dish that is best served with rice. It is mostly devoured during the winter season. Various spices are combined to make this authentic dish like mustard seeds, coriander powder, fenugreek seeds, asafoetida, and garlic paste. This one is a finger-licking treat! Add this to your vacation itinerary and make sure to have this from local stalls or shops during your Dehradun trip.
Dehradun tourism boasts of local dishes and street food, one of them is Kafuli. It is made up of spinach and fenugreek leaves and also served with rice. The dish has a thick gravy and is appreciated in the winter season.
Another delicacy to have when travelling to Dehradun is Chainsoo Dal. It is made up of black Urad dal. Chainsoo is cooked by roasting lentils and making a paste. This food originated from the Garhwal tribe of the region. The earthy flavour makes it special for locals and tourists alike.
Best time to Visit Dehradun
Whether it is on a Dehradun honeymoon package or a family package, the period from March to June is the best time for a Dehradun vacation as the weather is pleasant and best to enjoy the sights and indulge in adventure activities. The temperature during this time goes to a maximum of 35 degrees Celsius and a minimum of 17 degrees Celsius. Owing to its geographical location, Dehradun experiences pleasant weather conditions all around the year. Dehradun receives heavy rainfall during monsoons and winters here can turn it into a haven of snowfall. Take your pick when you book your Dehradun tour package with Veena World!