Dalhousie Honeymoon Packages
Enjoy a romantic escape with your consort to a dreamy honeymoon destination – Dalhousie.
A honeymoon is the golden time of life that celebrates the love between you and your partner. Some people picture themselves romancing around palm trees on a distinct island, while others choose magnificent green hills decorated with deodar trees all around. Dalhousie is one such honeymoon destination that tops the list of the most popular honeymoon destinations among newlyweds. The spellbinding surroundings and temperatures that drop below the freezing point make it an ideal place to spend quality time with your partner.
Dalhousie is a paradisiacal destination in Himachal Pradesh that holds the old-world charm and unspoiled beauty. Here, you can admire the architecture that dates back to the Victorian era and retains its English dazzle. Besides, the place is known for its majestic mountains, beautiful trees, blue skies, and green meadows that together present the most stunning views and set the mood just right so you can have the best time of your life. This place has got all the elements that will bring you closer to your better half and deepen the connection between the two of you. To get an unforgettable experience, you can book your Dalhousie honeymoon tour package from Veena World. We offer well-curated couple packages for Dalhousie that are specifically designed to provide you with an experience that will stay with you for a lifetime.
Packages Coming Soon!
Currently, there are no package(s) found matching your holiday request.
Please try exploring our other available options by checking out trending destinations. Our dedicated Travel Experts are on hand to offer you an expert guidance and support throughout the entirety of your trip.
Reach out to us 1800 22 7979 or drop an Email at travel@veenaworld.com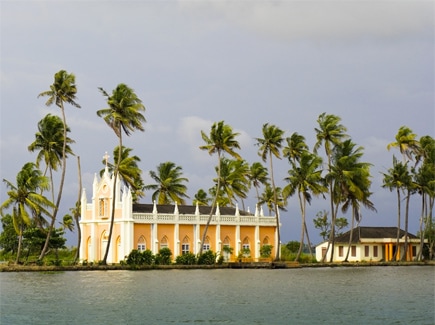 SUPER DEAL PRICE
(05 Oct 2023)

Last 1 Seat

Starts from

per person on twin sharing
Trending Indian Customized Tours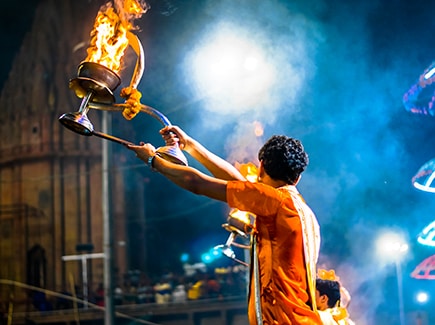 Starts from
per person on twin sharing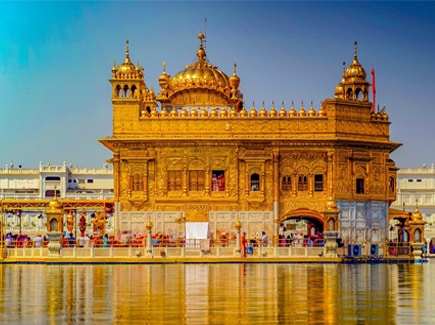 Starts from
per person on twin sharing
Veena World tour reviews
What are you waiting for? Chalo Bag Bharo Nikal Pado!
Honeymoon Special Dharamshala Dalhousie Palampur Pragpur

"HPHP091221/A HONEYMOON TOUR FEEDBACK : Dear Team, Jammu-Dalhousie-Dharamshala-Pragpur-Chandigarh ...

Read More

Rohan

Travelled in Dec, 2021

Honeymoon Special Dharamshala Dalhousie Palampur Pragpur

"Jammu-Dalhousie-Dharamshala-Pragpur-Chandigarh Tour for Honeymoon Special Couples (09.12.21 to 16.12...

Read More

Rohan

Travelled in Dec, 2021
Dalhousie – A Hidden Gem for 'Honeymooners'
Dalhousie is a quaint hill station, named after Lord Dalhousie, a British governor. When you imagine a place with all the colours of nature, submerging you in its beauty, Dalhousie pops instantly into your mind. This destination has a romantic, magical vibe that will make your honeymoon a rather amusing experience. The sightseeing places in Dalhousie are great for admiring this picturesque destination with your partner. Satdhara Falls, Panch Pulla, Kalatop Wildlife Sanctuary, and Khajjiar are some of the places that are a must-visit on your Dalhousie honeymoon trip. You can click lots of photographs on your Dalhousie honeymoon to capture the moments of love that will remain intact for the rest of your life.
The Best Places to Visit in Dalhousie During Your Honeymoon
Chamera Lake
Chamera Lake is amongst the most visited sightseeing places in Dalhousie. The romantic boat rides at this place are one of the highlights for honeymooners. The crystal-clear water coming from the river Ravi makes it a perfect place for speed and motorboat rides. This lake is surrounded by tall deodar trees and a dense valley, which makes for a spectacular sight to behold. You and your partner can have a deep conversation while soaking into the beauty of adorable vistas.
The lake presents a distinct backdrop in different seasons. In the summer season, you can enjoy an enigmatic view of lush greenery all around you. In winter, you get the chance to witness the beauty of snow-capped mountains and ice-blue water. Your Dalhousie honeymoon tour package is incomplete without enjoying the scenic beauty of this place with your consort.
Satdhara Falls
This fall is located on the Panchpula route and attracts thousands of tourists every year. Newlyweds come here to enjoy the milky-white water falling from a height of 2036 meters. This waterfall is a perfect place for a romantic getaway amidst nature. The tranquil atmosphere of Satdhara Falls has a mesmerising effect that will keep you engrossed during your visit to this place. You can easily pass your day here by going for a trek through the dense forest with your other half or sitting beside the waterfall, holding hands and envisioning a perfect life together. If you are an adventurous couple, then nothing can beat a drenched moment standing in the middle of a waterfall. You cannot miss this place on your Dalhousie honeymoon in India.
St. John's Church
St. John's Church is a must-visit place if you and your spouse are admirers of colonial architecture. This place brings a much-needed balance to your honeymoon trip where you get the chance to explore historical artefacts and capture some beautiful pictures in the aesthetic background. Counted as one of the popular places in Dalhousie for travellers, this protestant church showcases the rich history of the ancient era. You must include this place in your couple's tour package for a well-balanced trip.
Dainkund Peak
Dainkund Peak is the highest point in Dalhousie that gives a wide-ranging view of the beautiful landscape of this hill station. This is a place where you get the perfect mix of thrill and serenity to take your honeymoon to a completely new level. After all, the bond gets stronger when you do a gripping activity together. This peak is famously known as "Singing Hill" and is counted among the best place for paragliding activity. Experience the cool breeze caressing your face when you are enjoying the bird's eye view of the entire mountain range with your consort. This place also serves as a perfect camping site for adventure-seeking couples. So, this can be a perfect addition to your Dalhousie honeymoon package.
Khajjiar
Khajjiar is a small town encompassed by dense forest, tall pine trees, and high-peaked mountains. If you are a couple who enjoys a calm and peaceful environment, then Khajjiar is the perfect spot for you. This place is popularly called "Mini Switzerland in India." You can find many couples flocking around this place. There is something for everyone at this destination, from adventurous activities to beautiful backdrops. Make sure to have ample time to explore nearby places such as Khajji Nag Temple and the Nine-Hole Golf Course. You will carry the beauty of Khajjiar in your heart when you come back from your dreamy honeymoon in Dalhousie.
Why Should You Choose Veena World?
Enjoy the tranquillity and beauty of Dalhousie in all its glory by booking a Dalhousie honeymoon package from Veena World. We offer the best tour packages for our customers that are intricately tailored according to their budget and preferences. We understand that a honeymoon is a once-in-a-lifetime experience that must be planned in the best way possible. For the same, we make sure to accommodate all your requirements to give you an excellent travel experience.